Symphony No. 9, Ludwig van Beethoven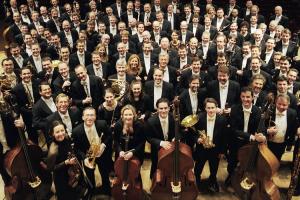 For more than a century, Vienna's Konzerthaus has stood at the heart of international musical life hosting concerts featuring world-famous artists and composers. This proud tradition will be further extended when the Vienna Symphony Orchestra, conducted by Andrés Orozco-Estrada, takes to the stage of the Konzerthaus' Great Hall to perform in concert on 30 December, 31 December and 1 January. This will be a golden opportunity for music lovers to enjoy one of the truly great symphonic works, Ludwig van Beethoven's Symphony No. 9 – a highlight fit to grace any concert season.
Completed in 1824, and first performed in Vienna in May of that year, Beethoven's 9th Symphony was an instant success. As the first-ever choral symphony, it remains a landmark achievement of the classical repertoire which has had a towering influence on generations of composers from Berlioz, Wagner and Mahler onwards. Some 190 years after its Viennese premier in the presence of the ageing fifty-three-year-old composer, it is entirely appropriate the work should once more return to the Konzerthaus - the same venue where this transcendent masterpiece, which begins in turbulent conflict and ends in Schiller's ode of boundless joy, launched the inaugural Konzerthaus programme just over a century ago.
Performers:

Conductor: Klaus Mäkelä
Soprano: Louise Alder
Mezzo-soprano: Hanna Hipp
Tenor: Tuomas Katajala
Basso-baritono: Shenyang
Choir: Wiener Singakademie
Vienna Symphony Orchestra


Programme:

Ludwig van Beethoven

Symphony No. 9 in D minor, Op. 125