Lohengrin, Opera by R. Wagner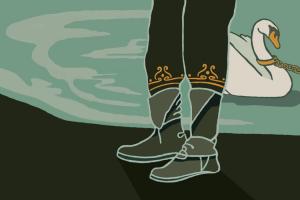 It is astonishing to think that when Lohengrin received its first performance, its composer was on the run.

Under arrest for his part in the Dresden Uprising of 1849, Richard Wagner had already escaped to Switzerland when Lohengrin was premiered in Weimar on 28 August 1850. On that occasion, it was none other than Franz Liszt who took up the conductor's baton on Wagner's behalf. Eleven years later in Vienna, Wagner finally heard his opera for the very first time. How fitting it is then that the Vienna State Opera should be hosting this production.

Lohengrin appeared in the same year that Wagner published The Artwork of the Future, an essay in which he set out his vision for opera. Instrumental music had, in his view, reached its apogee with Beethoven's final symphony and could only move forward if harnessed with other forms of art. More than any other composer before him, Wagner was concerned with creating operatic works that provided the fullest possible experience of theatre for the audience.

The action of Lohengrin takes place in an ancient past which finds an evil regent and his wife trying to usurp the heir to a duchy. They accuse the true heir's sister of having killed her brother when in fact it is the regent's wife who has cast a spell over him to make him disappear. Lohengrin, a Knight of the Holy Grail, appears in answer to the betrayed girl's prayers on a boat drawn by a beautiful swan. He promises her marriage and the duchy provided she neither asks him his name nor where he came from. But can she resist seeking the truth?