The Marriage of Figaro, Opera by W. A. Mozart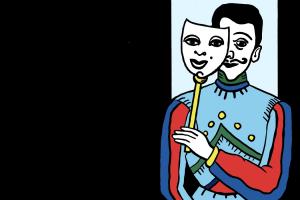 The Marriage of Figaro, the first of Wolfgang Amadeus Mozart's three highly successful collaborations with the librettist Lorenzo da Ponte, was the work which truly put its composer on the international stage. The initial run in Vienna, following its premiere at the Imperial Court Theatre on 1 May 1786, was well received but its success later in the same year in Prague was of an altogether different order and led directly to the commission that resulted in Mozart's theatrical barnstormer, Don Giovanni.
Da Ponte's Figaro is a rip-roaring comedy, containing some of Mozart's greatest music. Count Almaviva pursues his wife's maid, Susanna, despite the fact she is engaged to be married to his own valet, Figaro. The Countess, Susanna and Figaro hatch a plan to outwit the Count setting up a wonderful farce which by the opera's finale sees Almaviva begging for his wife's forgiveness.
As well as the fun, the backstory to The Marriage of Figaro makes it a compelling work for modern-day audiences. Pierre Beaumarchais' stage comedy, on which the opera is based, was banned from performance in Vienna, following its riotous reception in Paris, not because of its lasciviousness but its political subtext. In the views of Danton and Napoleon, the play presaged the end for the aristocracy. No wonder that da Ponte took great care to excise the political content from his libretto to make it palatable for its royal sponsor, Joseph the Second.
A work which saw Mozart effecting his own musical revolution, particularly in his adept blending of arias, duets and choruses, The Marriage of Figaro now returns to the Austrian capital once again to delight audiences at the Wiener Staatsoper.