Siegfried, Opera by R. Wagner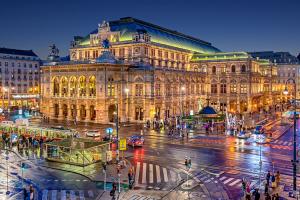 Siegfried, the third instalment in Richard Wagner's operatic tetralogy, Der Ring des Nibelungen, marks the moment in the story when humanity begins to take charge of its own destiny.
Untainted by any knowledge of the outside world, Siegfried lives under the protection of Mime. However we soon learn that his guardian is the brother of Alberich, the dwarf who committed the insidious act - the theft of the Rheingold - that set in train the events of the entire saga.
Mime tries to fashion a new weapon from what remains of Siegfried's father's sword, Nothung, destroyed by the god Wotan. With it, Siegfried might vanquish Fafner, the giant-turned-dragon, and seize the ring Alberich made from his stolen gold; Mime craves the power the ring will bestow on its owner.
Wotan reveals Mime to be a charlatan. Siegfried forges a new Nothung himself and slays Fafner (once he learns of his treachery, he kills Mime too). But he has no interest in the ring. Instead he discovers Brünnhilde, the Valkyrie enslaved by Wotan. Freed by Siegfried, Brünnhilde must choose love or immortality.
Siegfried, which now comes to the Vienna State Opera, was first performed at the Bayreuth Festival House on 16 August 1876 as part of the premiere for the Ring Cycle. Acknowledging Siegfried as a figure who epitomises a new dawn for humanity would run in the face of what happens when Wagner's epic tale reaches its conclusion in its final opera, Götterdämmerung.
Even though the composer's message seems to suggest that complete fulfilment will always remain elusive, Wagner's personal quest for nirvana has given us some of the most heavenly music ever written.