Madama Butterfly, Opera by G. Puccini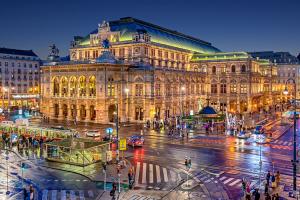 The history of Giacomo Puccini's writing and staging of Madama Butterfly is a fascinating insight into the resilience and determination of one of opera's great composers.
Now universally adored, the premiere of Madama Butterfly was little short of a disaster. Audiences of the day did not pull any punches if they did not like a work, but even by the standards of the early 20th century, the reaction of those in La Scala in Milan on 17 February 1904 for the first performance of Madama Butterfly was scathing.
The opera's reception must have been galling for Puccini. He had been enchanted by the story ever since seeing David Belasco's play of the same name and poured years of work into preparing his Madama Butterfly for the theatre. Painstaking in his research, the wife of Japan's ambassador to Italy sang for him so that he could familiarise himself with her country's folk melodies and he even sent one of his librettists, Luigi Illica, to Nagasaki so that he could understand more about Japanese culture.
Undeterred, Puccini withdrew Madama Butterfly from La Scala, revised the opera, and reintroduced his work to audiences at the Teatro Grande in Brescia on 28 May of the same year, to great acclaim.
Musicologists still puzzle over why the opera was not an immediate success; what is not in doubt today is that Puccini's expert blend of verismo with exoticism was nothing short of brilliant. Now audiences at the State Opera House in Vienna have the opportunity to experience the heart-rending story of Cio-Cio-San's abandonment by her American husband only for him to return years later with a new wife to undeservingly claim the tragic heroine's child.