La Bohème, Opera by G. Puccini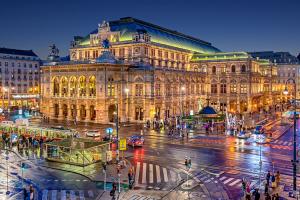 Rodolfo, a poet, shares a Parisian garret with three other artists: a painter, a philosopher and a musician. It's Christmas Eve and, despite their poverty, the young men are determined to go out and enjoy themselves. Rodolfo's decision to stay behind a while leads to his encounter with Mimì.
They fall in love only to separate at Rodolfo's behest. However, his reasons for ending their relationship are neither fickleness nor the pursuit of another woman; Mimì is dying and he simply cannot bear to watch her suffer.
Opera never tires of tales of forlorn love. In some works the protagonists sow the seeds of their own destruction; they are tragedies in the truest sense of the word.
Giacomo Puccini's La bohème is rather different: yes, it's a love story, and one which is most definitely tinged with sadness, but the barriers to Mimì and Rodolfo's happiness are not of their own making. There is a more authentic ring to Puccini's take on love than that found in the romances of old; whether we find happiness or not depends on the cards that life deals us.
Inspired by Henri Murger's Scènes de la vie de bohème, Luigi Illica and Giuseppe Giacosa's libretto offered Puccini the opportunity to create one of opera's most tender moments: when Mimì and Rodolfo meet for the first time, she feigns to lose the key to her lodgings to create the instant when their hands touch in the darkness.
Premiered at the Teatro Regio in Turin on 1 February 1896, and now in performance at the Vienna Opera House, Puccini's supreme gift for melody and storytelling has made La bohème one of the most popular works in the repertoire.