Piotr Beczała Solo Recital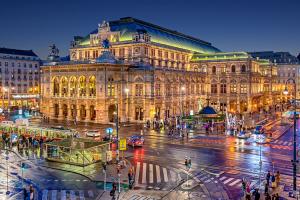 Piotr Beczala is one of the most in-demand tenors of our time. A skilful interpreter of Italian and Russian composers' famous classical works, he has sung at the most reputable theatres around the world and taken on some of the most coveted tenor roles in the catalogue. The Piotr Beczala Solo Recital at Vienna State Opera brings audiences closer to the popular singer and allows them to experience his talent and artistry at an arm's length. In a stripped-down piano arrangement, arias from Beczala's signature roles and classical songs sound different and fresh. The solo concert is a unique opportunity to experience wonderful tenor arias in a new way and to witness the work of one of the leading classical vocalists of our time up close.
On the stage of Wiener Staatsoper in Vienna, Piotr Beczala is a well-known and welcome guest. He had his debut performance there in 1996. After a hundred or more successful nights in Vienna, Beczala shows no signs of tiring of the Austrian capital. His signature roles here include Lohengrin by Richard Wagner and the Prince in Rusalka by Antonin Dvořák. Around the globe, the successful tenor has made his name singing the roles of Lenski in Eugene Onegin and Vaudémont in Iolanta by Pyotr Ilyich Tchaikovsky, Rodolfo in La Bohème by Giacomo Puccini, Edgardo in Lucia di Lammermoor by Gaetano Donizetti, and des Grieux in Manon by Jules Massenet.
Born and raised in the south of Poland, Piotr Beczala brings traditional Slavic warmth and passion into his vocal work. Whether he sings the works of Russian Romantics or Italian verists, the famous tenor imbues each performance with characteristic passion and power that underpin the famous melodies and let them ring with new quality. At Vienna State Opera, Beczala will unleash the full potential of his voice and reach into his generous repertoire of classical gems.