Dvořák / Beethoven, Vienna Philharmonic Orchestra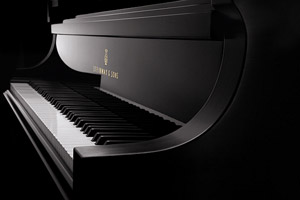 When a world-leading orchestra comes under the baton of a guest conductor one always wonders just what influence they will have over its sound. Particularly when the works chosen are two of the best-known in the repertoire. That is the tantalising prospect that awaits audiences in a series of four concerts in the Great Hall of the Musikverein in Vienna this season.
On 18, 19, 21 and 23 March, the Vienna Philharmonic Orchestra, led by Andris Nelsons, will perform Antonín Dvořák's Cello Concerto in B minor and Ludwig van Beethoven's Symphony No. 6 in F major, the Pastoral. The soloist will be the Philharmonic's principal cellist, Tamás Varga.
Nelsons, who was born in Riga, Latvia, is one of the foremost talents working in classical music today. Originally a trumpet player, he has been music director of the Boston Symphony Orchestra since 2014/2015. This year will see the start of his inaugural season in charge of the Gewandhausorchester in Leipzig. He debuted with both orchestras in 2011.
The concerts can only but add to the excitement being generated by a project Nelsons has already begun with the Philharmoniker. Through to 2019, they are recording all nine of Beethoven's symphonies before bringing the complete cycle to Vienna in 2020 to coincide with the 250th anniversary of the composer's birth.
Beethoven's Sixth Symphony is, in many ways, a more mature, mysterious and dazzling work than its famous cousin, the Fifth. It always rewards repeated listenings. Dvořák, given that he was such a prolific composer, wrote only three concertos, one for the piano, one for the violin and this, his last, for the cello. Yet, to some minds, it is the very best ever written for the instrument.
Nelsons, Varga and the Wiener Philharmoniker sharing the same stage, for their interpretation of these great works, is just too good to be missed. Without a doubt, one of the highlights of this year's concert season in wonderful Vienna.
Performers:

Conductor: Andris Nelsons
Vienna Philharmonic Orchestra
Violoncello: Tamás Varga
Programme:
Antonín Dvořák

Cello Concerto in b minor, Op. 104

Ludwig van Beethoven

Symphony No. 6 in F major, Op. 68, "Pastoral Symphony"