Brahms / Schumann, Slovak Philharmonic Orchestra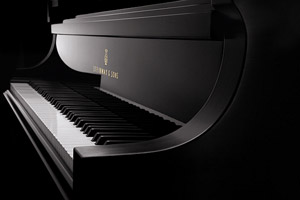 The world-class musical venue, the Musikverein in Vienna, will host a performance of works by Brahms and Schumann played by the Slovak Philharmonic Orchestra in April. This is a superb opportunity to see one of central Europe's leading ensembles in a sumptuous setting. The concert will be conducted by Gerhard Lessky who first gained international acclaim when he won the Helmut Schiff Award, only given to the best young Austrian conductors. Lessky has conducted all over Europe and Asia including a three-year stint as the Chief Conductor of the famous Symphony Orchestra of Mokwon University in South Korea.
The Slovak Philharmonic Orchestra is a well-travelled ensemble that is known for its live performances just as much as its recording work. Founded in 1949, the orchestra has played all over the globe, including Turkey, Japan, South Korea and the United States. This season, the ensemble will take to the stage in Oman, France, Germany and Poland as well as its auspicious trip to the Musikverein. The orchestra's recordings have been made for leading classical music publishers such as RCA, Pacific Music, Naxos and Marco Polo to name but a few.
Opening with two works by Johannes Brahms before a single piece by Robert Schumann, the concert will feature the mercurial skill of Andreas Janke. A well-regarded chamber musician, Janke's solo violin work includes collaborations with the likes of London Symphony Orchestra, the Royal Philharmonic Orchestra, the Tonhalle-Orchestra of Zurich and the Academy of Saint Martin in the Fields. Janke has won many prizes during his career including the Fritz Kreisler Competition in Vienna and the prestigious Benjamin Britten competition in London. As one-third of the Schnyder Trio, Janke's musical contribution on the violin led to one of his recordings being named as Switzerland's Best Classical Album by the Aargauer Zeitung in 2013. He holds the title of Professor for violin at the Zurich University of the Arts.
This concert is not to be missed for any lovers of high-quality orchestral music played in a remarkable Viennese setting.